Women's Health Physiotherapy
Did you know that around 45% of women have issues with controlling their bowel and bladder function or have discomfort during sex?
This can greatly affect their quality of life however but only a small percentage seek help as they often are unsure whom. This is why we have a specialist team, dedicated to assess, diagnose and treat your problems related to your pelvis, abdominal wall, vulva, vagina, uterus, bladder and bowel.
Pelvic health symptoms can be more complex than general conditions that physiotherapists may see and require a specific womens health physiotherapist deal with, which is why it is important to seek help from specialists such as us. The issues you are experiencing might be related to:
We understand that having women's health issues can be impactful and you can feel lost as to what to do or whether you can get better. Our specialists have years of experience at making sure you will get better with a perfect blend of knowledge, encouragement, and support in a safe and private environment.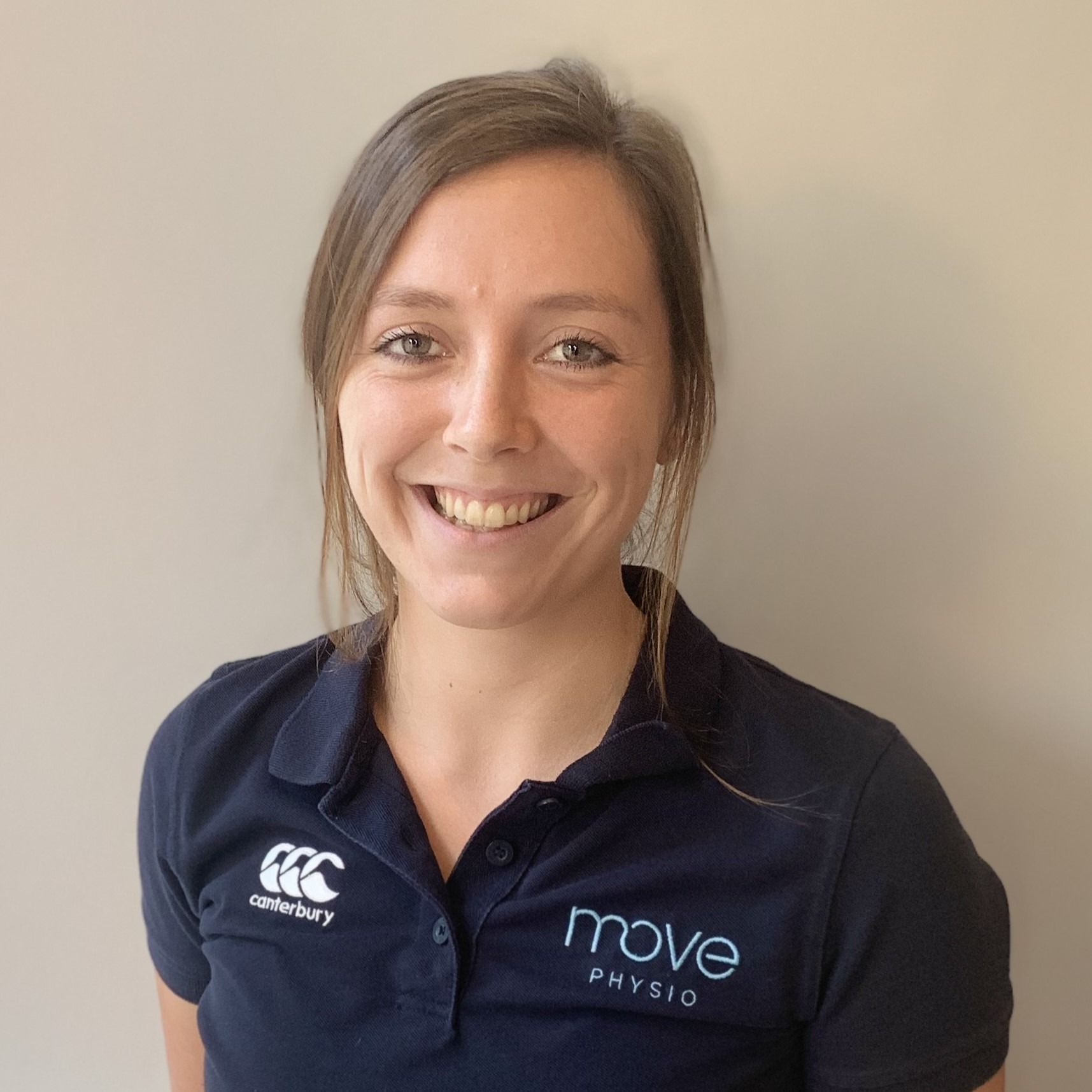 Senior Physiotherapist, Lead Pilates Teacher and Pre/Post-Natal Specialist
Lucy has also specialised in Women's Health physiotherapy which compliments her Pilates background as the focus is around regaining control through the deeper pelvic floor muscles to re-establish normal function. With her significant experience and caring approach you will know that you have gone to the right person to get back on track.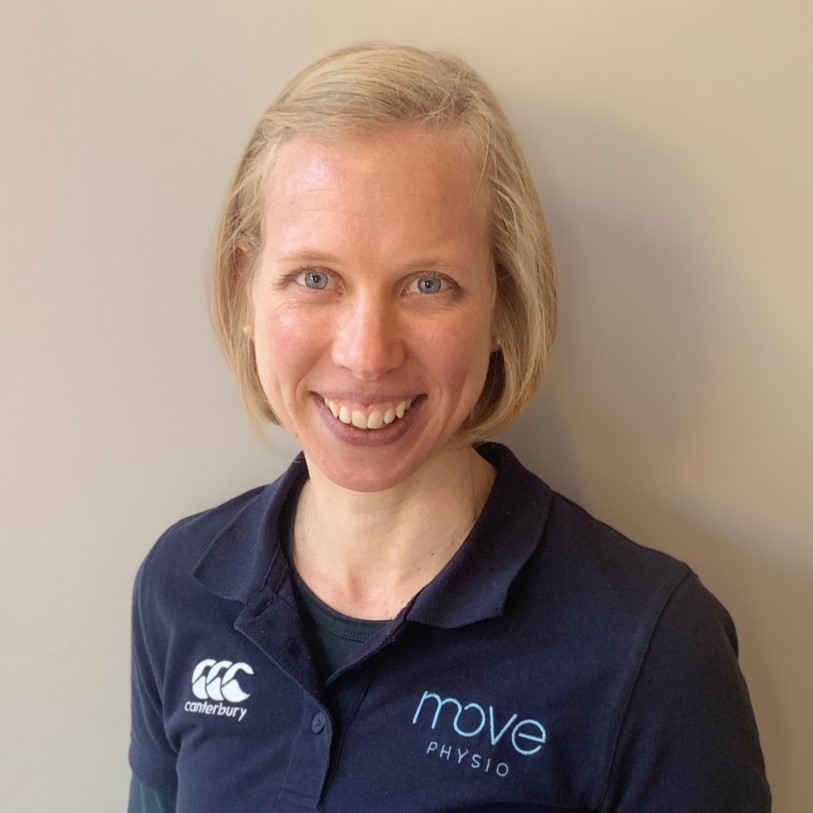 Head Physiotherapist, Women's Health Specialist, Pilates Teacher & Running Coach
Lize has specialised in Women's Health physiotherapy, which adds to her vast experience as a physiotherapist. Her passion and supportive nature will be in full swing as she restores your body back to normal function. Lize achieves this through a blend of a tailored exercise program and specific cues to help activate the right pelvic muscles.
We Offer Three Main Services
We have an in-house team of Pilates, Strength and Conditioning, Running and Rehabilitation specialists, which means you can receive all the different elements of your assessment, treatment and recovery in our clinic. It also means that communication between specialists is quick, seamless and thorough.
More About The Assessment
Our service aims to not only treat but educate our patients about how to effectively manage and overcome different pelvic and women's health conditions. We provide assessment and treatment for a range of conditions including:
Pelvic pain

Pelvic organ prolapse

Painful intercourse

Incontinence

Menopause

Pre/Post natal preparation and recovery
Following assessment, we will discuss our findings with you, and devise a specific approach specifically to your symptoms and help you overcome on your way to full recovery.
Frequently Asked Questions
What Is Mummy MOT?
The Mummy MOT is a specialist post-natal examination for women following vaginal or caesarean section deliveries. We discuss your post-natal symptoms or concerns, and your postnatal goals.
The assessment will look at your posture, pelvic floor muscles, Caesarean section another scar and abdominal muscles following birth.
Following the assessment, we will create a treatment programme designed to work towards your goals and address any issues you are having.
What is a pregnancy MOT?
A pregnancy MOT is a specialist assessment for women at any stage during their pregnancy. We will discuss common musculoskeletal symptoms and management, exercise during pregnancy and beyond, how to prepare your body for birth and reduce the risk of birthing injuries, and what to expect in the "4th trimester". 
The assessment will also include management of any current symptoms and issues you are experiencing during your pregnancy. 
Following your appointment, we will send over information, advice and exercises discussed in the session, and a treatment programme designed to address any current issues. 
What is a menopause MOT?
A menopause MOT is a specialist assessment for women either approaching or experiencing menopause. We will discuss any current symptoms, concerns and goals you have, discuss medical history and pelvic health history, and current activity levels. 
The assessment will look at your posture, breathing and functional movement, and core and pelvic floor muscle strength.
Following your appointment we will create a treatment programme designed to address any current issues you experience, and work towards your goals. 
What can I expect at my first appointment?
We will first ask you what your expectations are and ask you questions about your general & gynecological health, bowel, bladder & sexual history or symptoms. We will talk about current activity levels and work on an exercise plan that works for you. During the first assessment we perform a full pelvic and movement assessment, including the abdominal wall, core and possibly an internal assessment.
Do I have to have an internal examination?
A women's health assessment can involve an internal examination however, we will explain why we need to do this and ask for your consent before we proceed with this part of the assessment.

We use medical gloves and lubrication to assess your pelvic floor muscle function as well as the position of your bladder, rectum and uterus at rest and during movement. We understand that these issues are often difficult to discuss and have assessed. We provide a non-judgemental and safe environment.
Is an internal examination painful?
A women's health specialist internal assessment does not usually hurt (but please let us know if you have a history of pain with sex or with previous internal examinations), we will work together with you to make sure it is as comfortable as possible.
What type of things do you treat?
Bladder Leakage,
Bladder Urgency,
Pelvic Floor Muscle Weakness or Over Activity
Pelvic Pain
Tummy Separation (diastasis)
Painful Sex,
Constipation,
Bowel Urgency,
Bowel Incontinence and Prolapses,
Preparation and Rehab following Gynaecological or Abdominal Surgery
Preparation and Child Birth Recovery,
Menopause symptoms.
What will you teach me?
Depending on what we find during the assessment, we might work on teaching you on anything from pelvic floor muscle activation to running a 5 km without any adverse effects.

The assessment and your goals determine what we need to do and our facilities allow us to train you in any environment or with any equipment that is relevant to aiding your recovery and confidence.
How many sessions will I need?
It all depends on what we find but we will discuss and agree on a plan with you during your initial assessment. Generally, we might see people from 1- 6 sessions in the treatment room. Our aim is to help you self-manage your condition as soon as possible. Sometimes this does require ongoing support. But potentially for longer if you transition into Pilates, running retraining or Personal Training 1-2-1/classes.
Do I have to stop exercising or being active?
This is the last resort. Generally, we keep you active but we might have to adapt your training to reduce the stress on certain aspects of your body to enable you to recover while being active.
When should I come to see you?
You can attend a Mummy MOT at any time after childbirth. Ideally, you would attend your initial assessment after 6 weeks but, if you have not had an assessment, it can be years later as it can be extremely worthwhile.
Lucy at Move Physio has been amazing! Extremely knowledgeable, kind and helpful. I came to see Lucy for a mummy MOT and I'm so pleased at my progress – I would and will recommend her to any new mums I know. Thank you for everything!
Lucy was absolutely amazing. After having child number two via c-section my body felt weak, particularly the core muscles. Not only did she provide a tailored plan but explained the reasoning behind the plan. I would highly recommend the Mummy MOT to anyone after child birth.
Lucy is fantastic! Extremely knowledgeable, highly professional while also encouraging and supportive. I've worked with Lucy over a number of months and she has helped me to completely resolve my symptoms. I can't recommend her highly enough and am so grateful for her help.